說明 Introduction
Fee is based on the number of occupants and includes one night, two meals, activities and hot spring bathing. The activities change according to the season.
There are 3 different kind of tent and some suites:
White house-style tent:
The white house-style tent can sleep up to 6-8 people. There are 10 tents in total. The space inside is large and comfortable - 19.6 square meters and can accommodate 2 to 6 people. The bathroom is set inside and the public bathing pool is next to it. The bath and toilet are in the public bathroom space.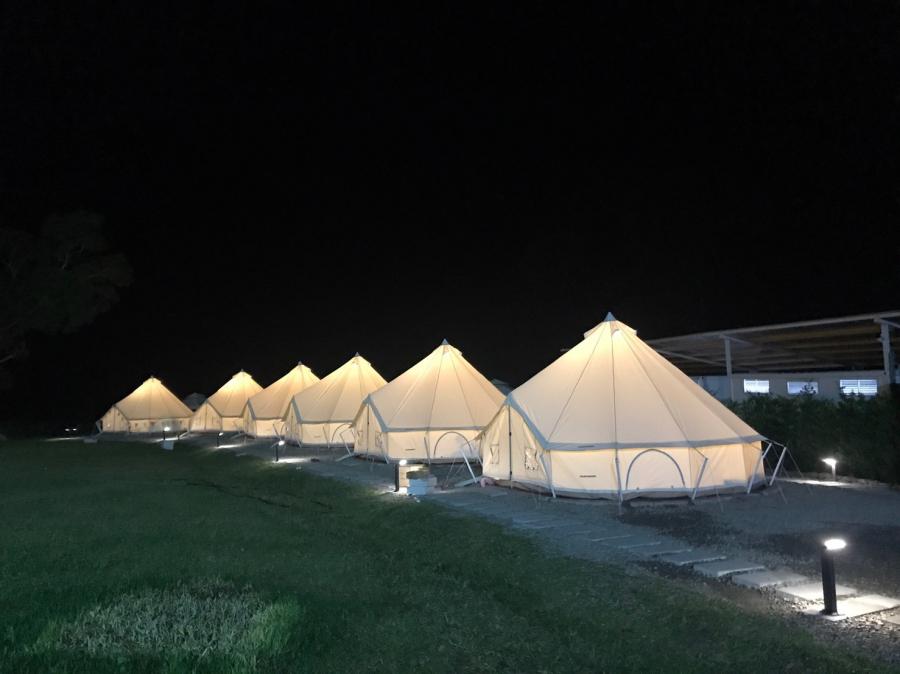 10 House formula tents
Total area is 45 square meters for 2-person room with 2 tents, 60 square meters for 4-person room with 8 tents, it can accommodate 36 people in total. Each tent has a separate shower and bathroom space.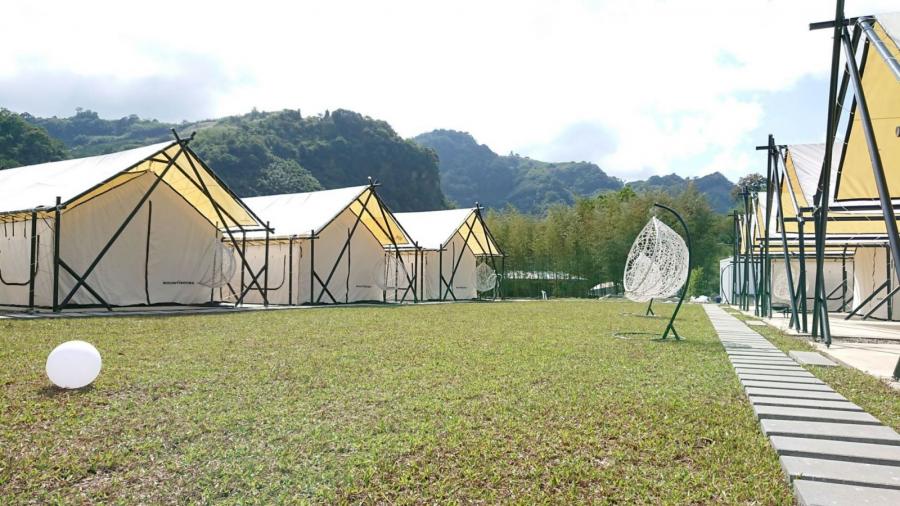 Bathaouse Tents: There are 4 tents in the tent bathhouse area (32 square meters room for 2 people) and 4 tents, each tent has a bath space with a separate hot spring bath.
This tent house is the first in Taiwan in its kind. There are a toal of 4 tents with 32 square meter, there is an exclusive independent hot spring pool. Sitting on the hanging chair at the door, you can enjoy the comfortable mountain view. The combination of hot spring and wild luxury makes it very unique. These top tents are also the most difficult to book. If you want to enjoy, you have to be in advance.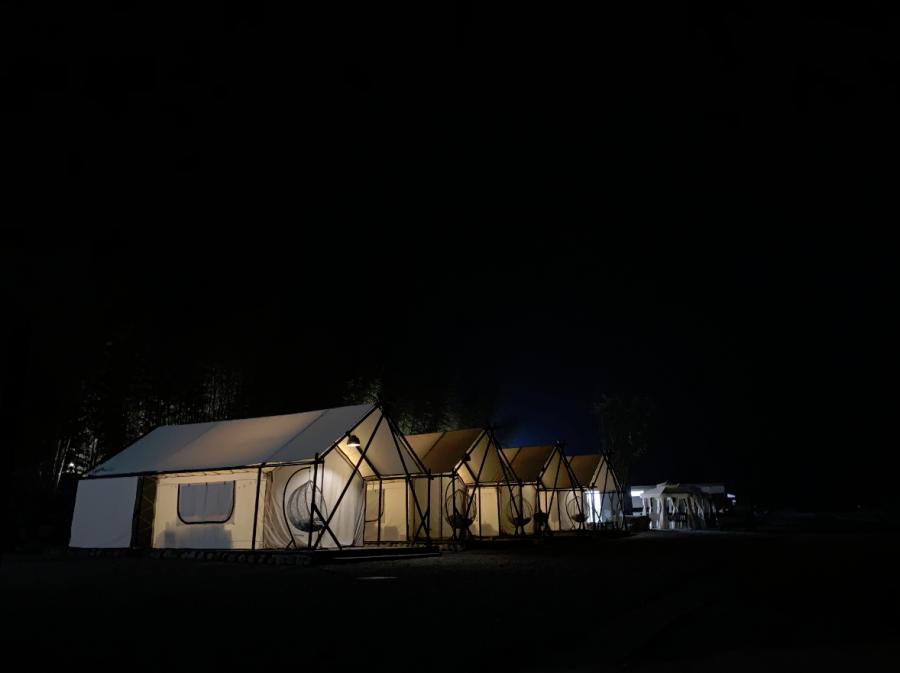 Suite:
If you don't want to sleep in a tent, there is another option in the camp: The W suite.
With an amazing mountain view, indoor hot and cold bathing pool, the top W suite has its own outdoor VILLA hot and cold bathing pool, where you can watch the blue sky and stars in privacy soaking in the bath immerse in the natural scenery.
There are 6 suite in total 2 with 36 square meters and 4 top suites with 52 square meters. Each suite is equipped with hot and cold hot spring bathing pool bathroom space.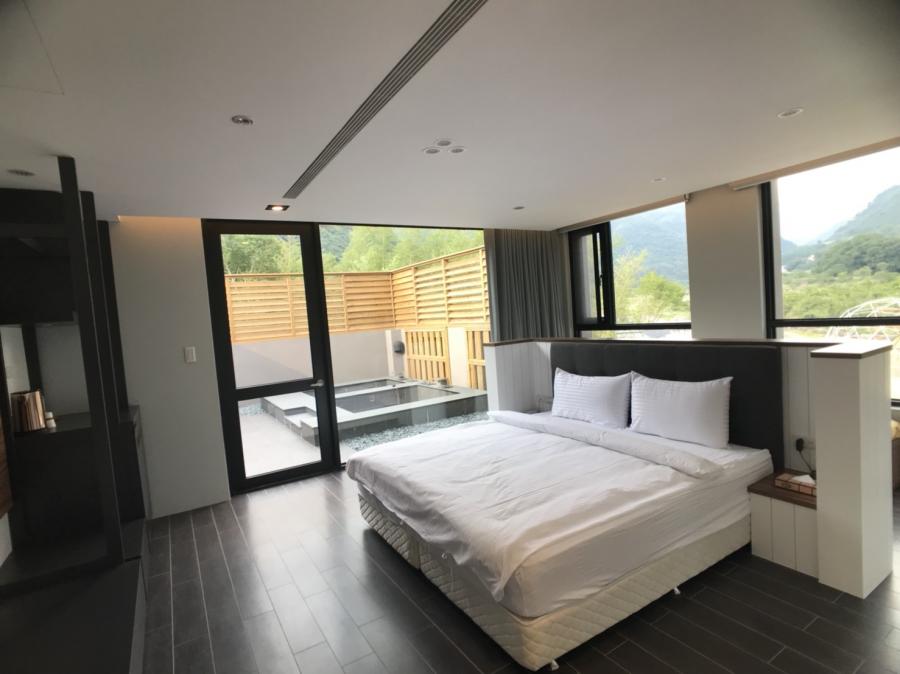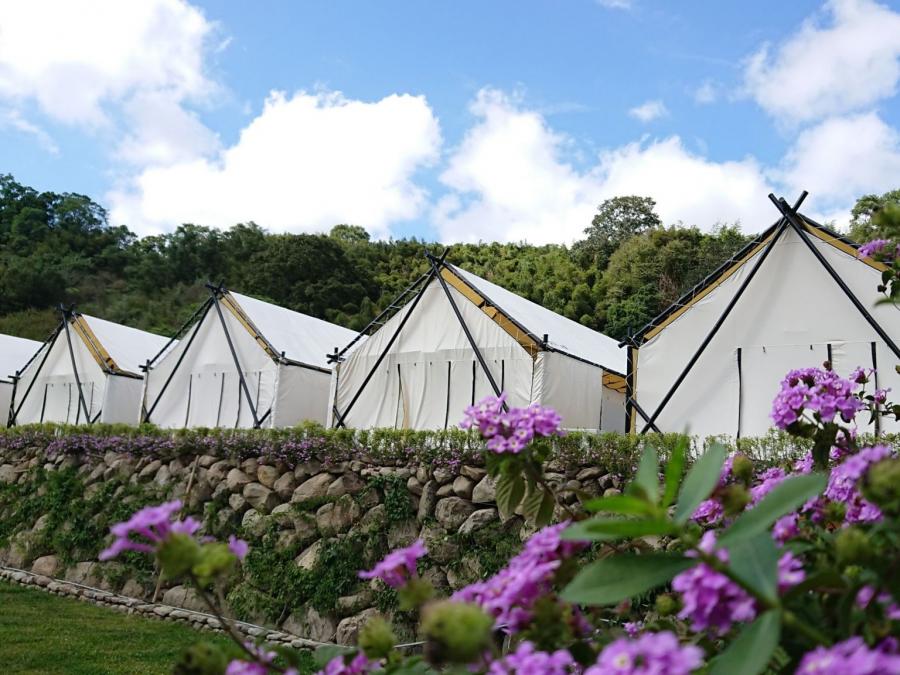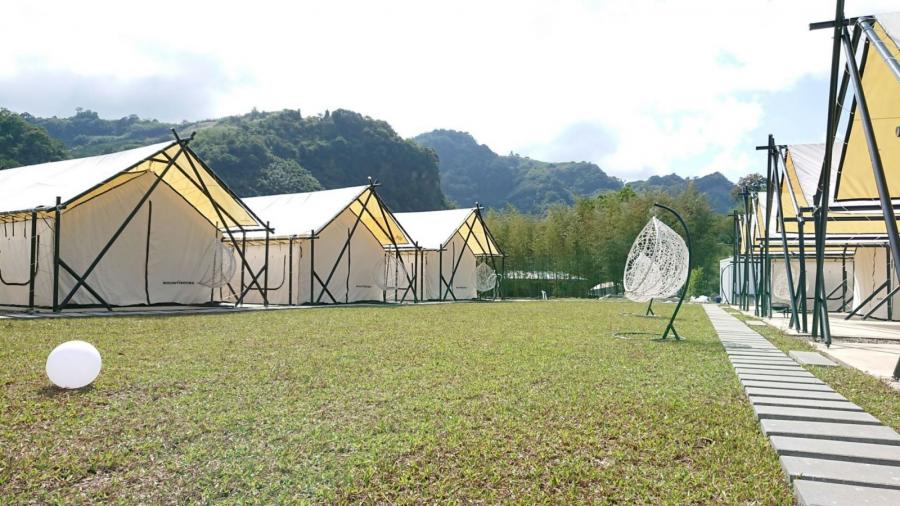 On the prairie, there is a restaurant and a cafe. There are also set menus at ordinary times to provide special dishes that blend the Atayal and Hakka flavors.