說明 Introduction
Property features
Located in the heart of Taipei City directly across from Taipei Main Station, CAESAR PARK TAIPEI offers the most convenient access to Taiwan Railway, Taiwan High Speed Rail, Mass Rapid Transit, buses and other major landmarks and attractions. The most conveniently located hotel for traveling throughout Taiwan, CAESAR PARK TAIPEI is directly connected to Exit M6 of MRT station. Our goal is to offer the best service for each of our guests, as well as the easiest access to all forms of transportation. With great location, award-winning cuisine, relaxing atmosphere, modern rooms and Eco-design, it's doubtless to make your stay in Taiwan enjoyable. Top service, entertainment, gourmet food and shopping—finds great pleasure at CAESAR PARK TAIPEI!
The modern style e-Lounge at the lobby is freshly renovated with the service of small conference room rental, international express delivery, business card printing and copy machines.
For younger guests there's a vast activity zone complete with playhouse and climbing wall, leaving parents free to indulge in pampering at the renowned Angsana Spa.
Rooms Amenities

Free Wi-Fi, LCD TV, Satellite TV, coffee Maker/ teabags, in-room safe, mini-bar, hair dryer, mineral water, bathroom, room service (06:00-23:30), single couch, convenient multi-purpose sockets, washlet toilet, office chair
Rooms
Station suite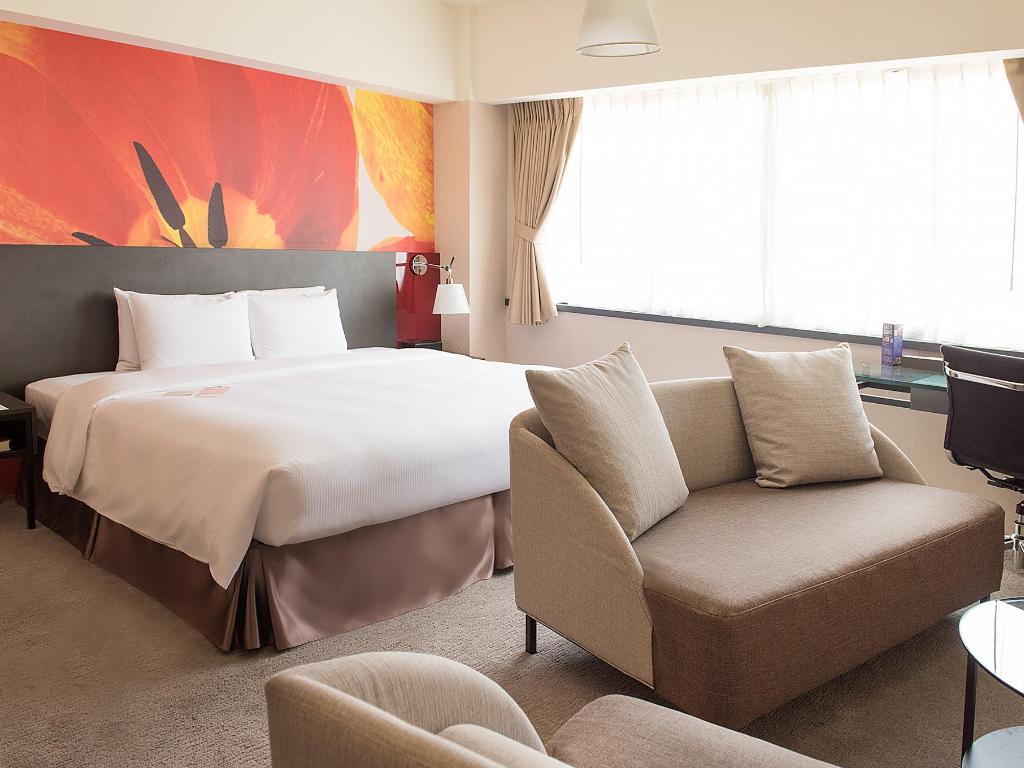 Bed Sizes:One Queen Size/ Two Singles
Room Size:50 sq. m.
Offering the best view of Taipei Railway Station with bustling Taipei city beneath you day and night, the suite's interior design is based on "Relax & Fun", which is catered to each guest's special needs and tastes. With considerate design stressing on modernity that calls for simplicity and brightness, the Station Suite comes with classical-looking bathtub, bidet (washlet) toilet, a shower cubicle and a clear-cut space and is everyone's best choice to display their unique taste and enjoy their trip.
Metropolis room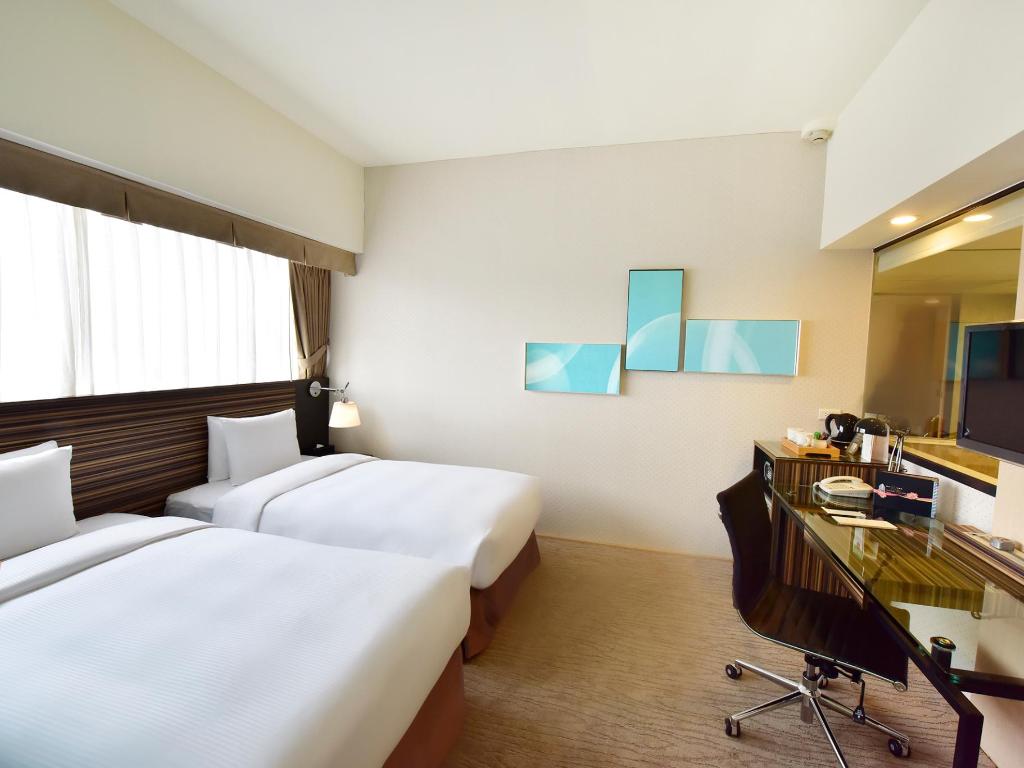 Bed Sizes:One Queen Size/ Two Singles
Room Size:33 sq. m.

With avant-garde design in this brand new spacious room enlivened by the vivid wallpapers, it strikes the guests with a dream-like and fantasy world, for which the room is named: Metropolis. From the single couch, endearing in-room circulation design to the adjustable, ergonomic office chair, the room's amenities meet both demands of business travelers and tourists and create a perfect hiding place for the guests. They can enjoy free Wi-Fi service, convenient multi-purpose sockets, and experience all kinds of perspectives on their journey.

Metro room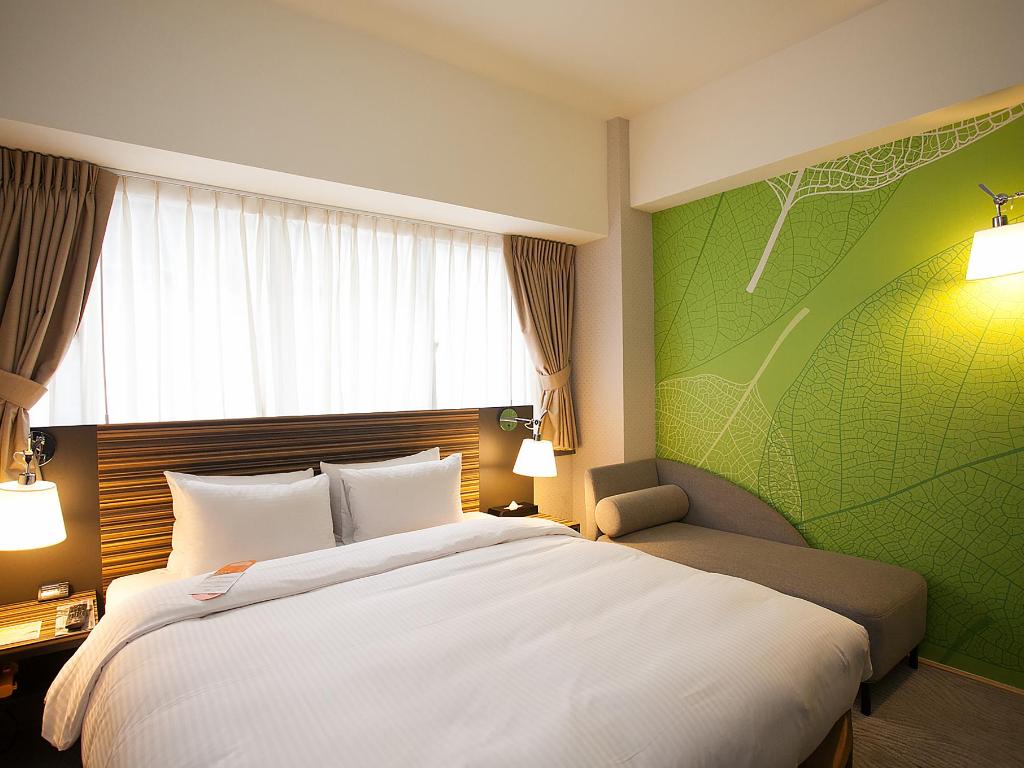 Bed Sizes:One Queen Size
Room Size:26 sq. m.

With the hotel directly connected to Taipei MRT Exit #6, the interior design incorporates multi-colored, vivid and splendid theme wallpaper to enliven the in-room atmosphere, which makes both business travelers and tourists enjoy the Fresh & Fun aura with re-invigorated urban experience. The room's Eco-friendly corn carpet ensures each guest's participation in making the Earth a better place.
Deluxe room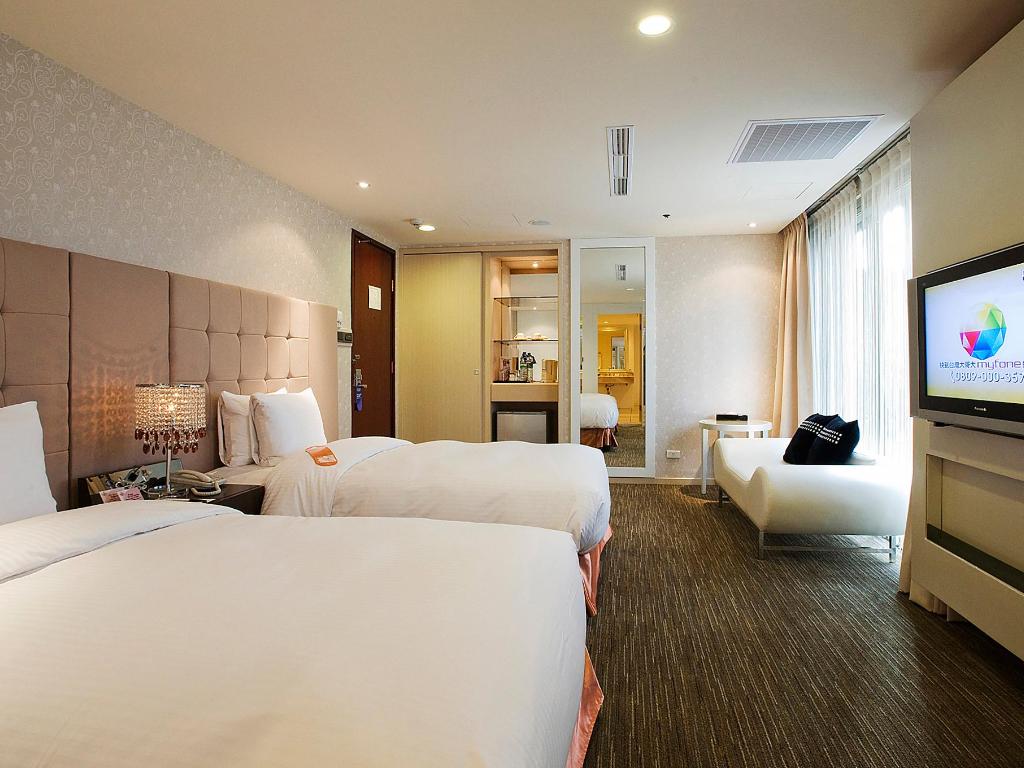 Bed Sizes:One Double bed/ Two Singles
Room Size:33 sq. m.

Enjoy the spaciousness and tranquility of indoor comfort. Gentle lighting and silky bedclothes make your stay more comfortable. The decoration of the room features neutral color blend, leaving guests immersed in the coziness and delighted in the luminous and spacious environment of natural atmosphere.

Superior double room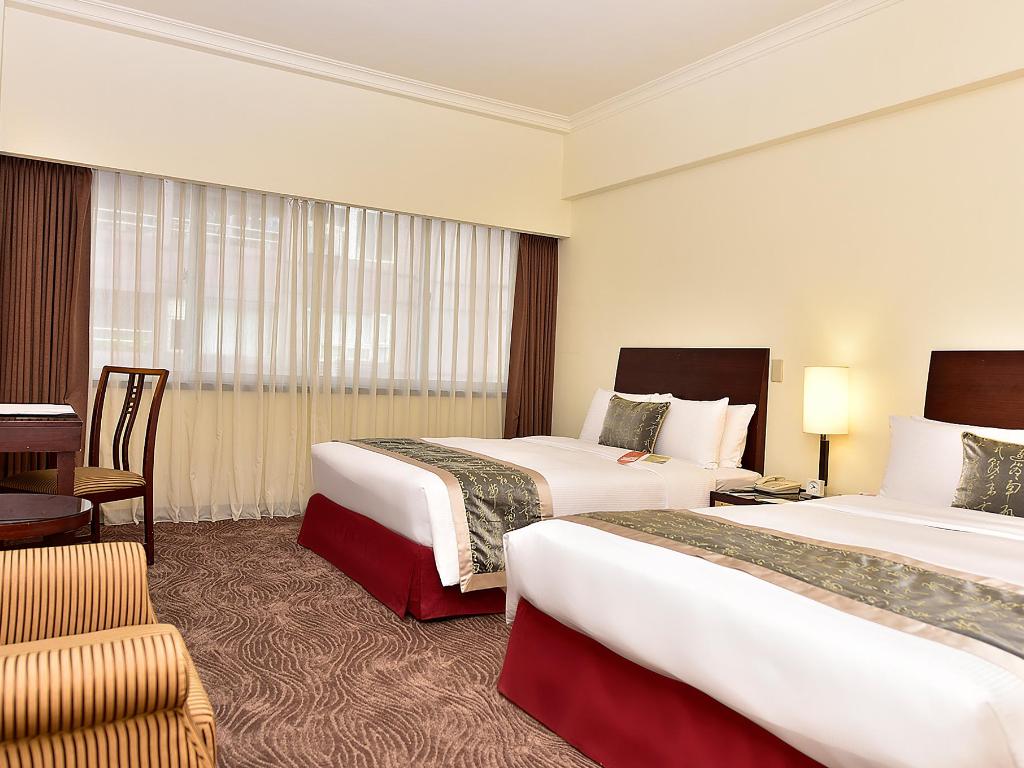 Bed Sizes:Two Double bed
Room Size:33 sq. m.

Enjoy the coziness and delicacy of an environment that blends original creativity with natural beauty of tenderness. This exquisite and spacious family room offers wonderful leisure experience to share with your family and friends. Besides the In-Room Safe, 32-inch LCD-panel TV accompanied by satellite-TV channel selections, there are also a mini-bar, feather bedclothes and a series of amenity luxuries that bring intimacy to guests.
Superior room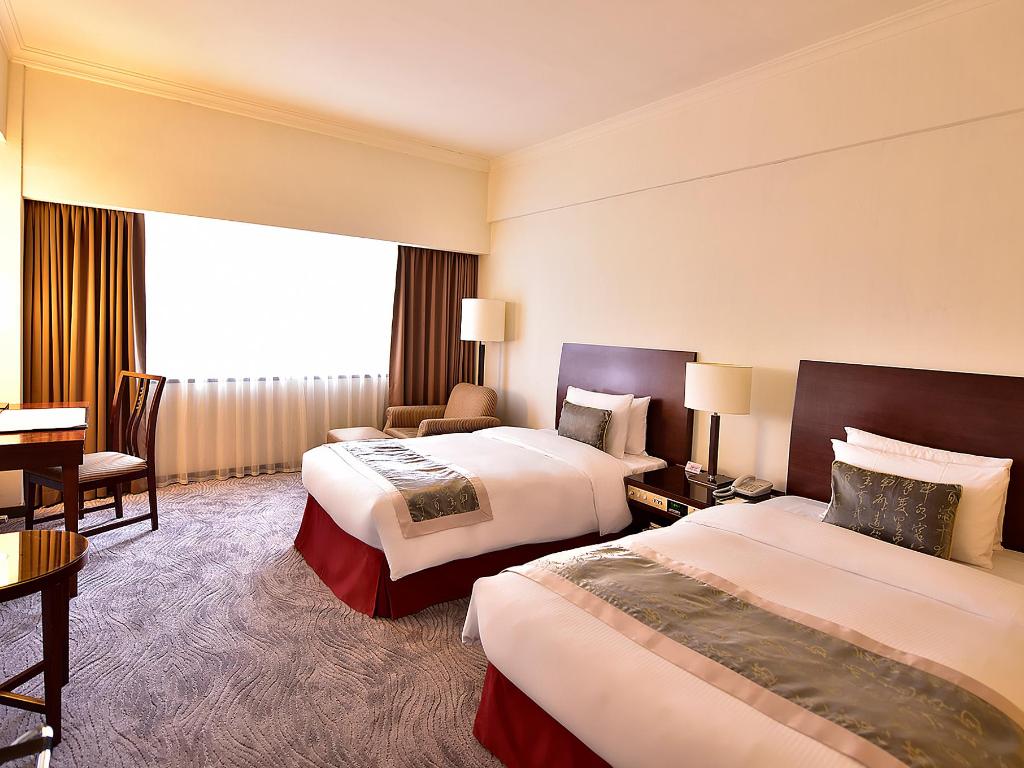 Bed Sizes:One Double bed / Two Singles
Room Size:33 sq. m

This cozy room of exquisiteness is catered for both business and leisure needs. Amenities include mini-bar, refrigerator, free Wi-Fi service, in-room safe and spacious office desk. The room is decorated in modern style with the delicate taste that embraces simplicity with brightness, which corresponds to a color selection that evokes calmness and serenity. GYM on the 6th floor is available for all guests.


Food and beverage
Dining options are equally all-encompassing, with Chinese cuisine, local Pingtung delicacies, plentiful international buffets and lively BBQ's on offer.
► Checkers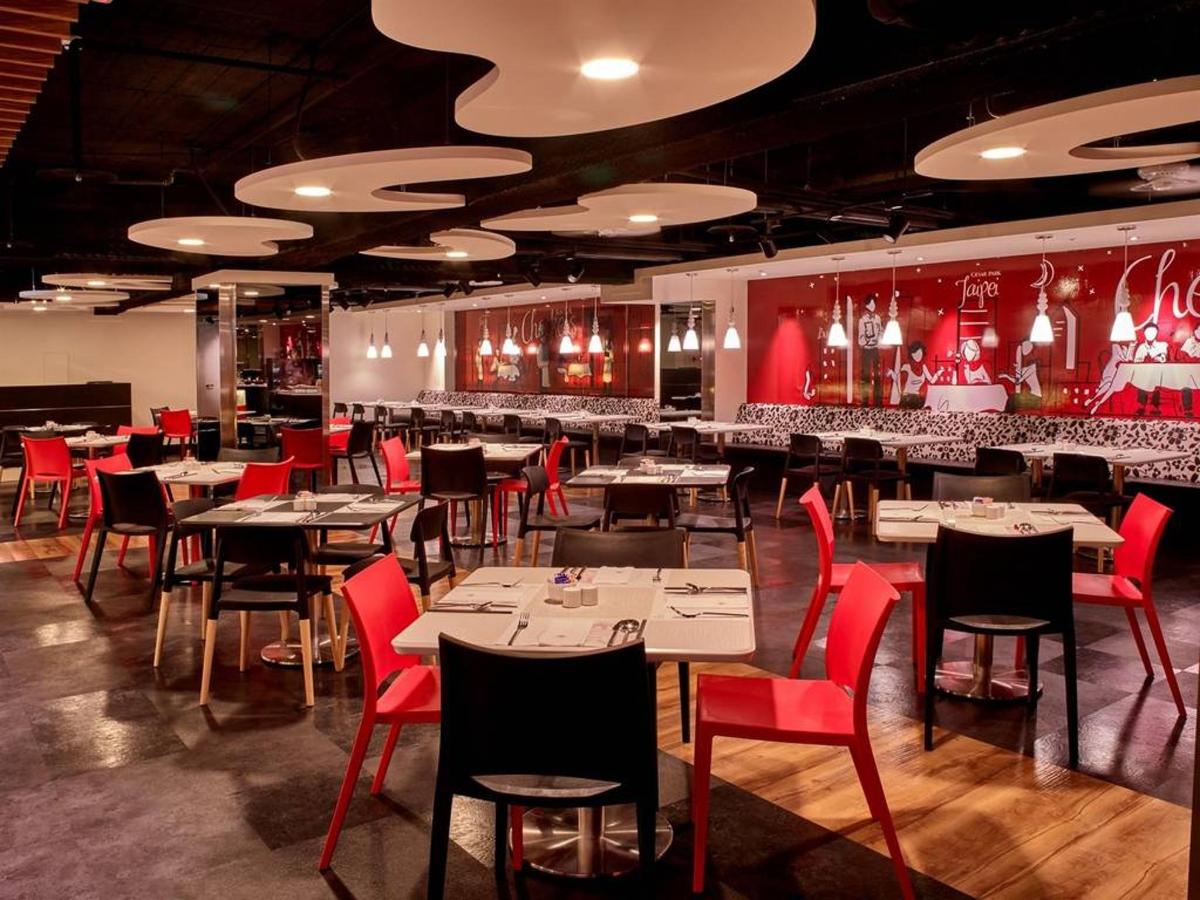 Watching the bustling people and vehicles outside your windows, you are enjoying the absolute quietness. The varieties of cuisine offer at the wide and bright restaurant assure you excellent appetite. Having breakfast, lunch, dinner or afternoon tea here is a leisure enjoyment – a moment of delight you should not let go.
► Dynasty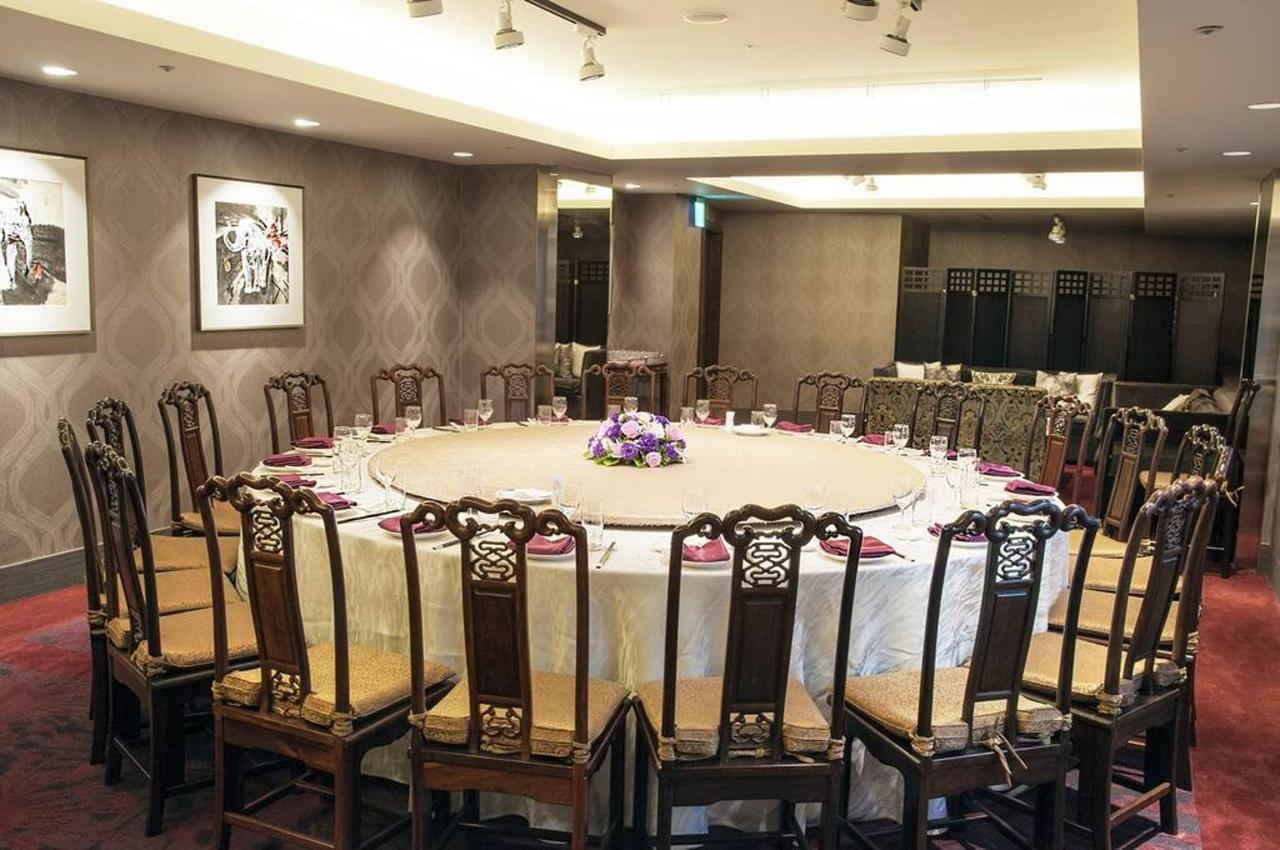 With the precious and special ingredient, you experience the fantastic taste of our new Chinese cuisine and dim sum. Dining at the Dynasty Restaurant, you will find great satisfaction not only for your appetite but also having a joyful meal.

To receive a quotation please send us the following information:
1) Date:
2) How many persons (adults, kids and infants):

Email:
✉ anna@northwest.com.tw
✉ taiwan.tour@northwest.com.tw
We will send you a quotation within 24 hours ( Monday to Friday )